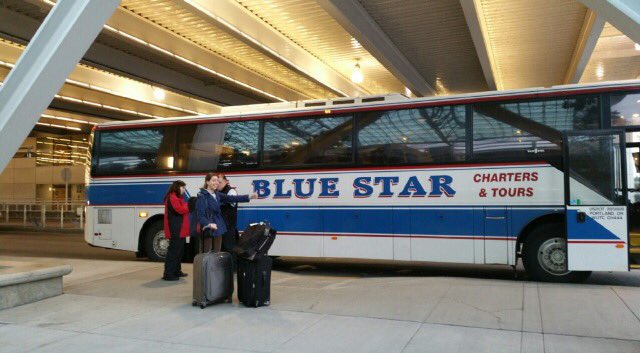 We are all ready to go here in Vancouver, Washington (across the river from Portland, Oregon).  Not even the snow storm to the east could stop us.
We always have internal meetings the day before.  Each year our team just gets bigger and better!
If you are lucky enough to be coming to join us and are flying to Portland (PDX), get your bag, walk out the door and look for this bus at the second island, just to the right.
We have an exciting programme put together for you and can't wait for you to get here!
:: Justin ::